There is so much
to see and do!!

You will know you are in Africa
 @ Discovery Bed and Breakfast you can;
Hear the sounds of different animals and birds
Have a shower under the stars
Sleep in a comfortable bed
Experience a mixture of Tswana/African and Dutch hospitality
See bush baby's jump up in the trees (if you are lucky!)
Have a nice walk near the Thamalakane river
Enjoy a drink around the fireplace or a freshly made cup of coffee in our coffee shop
Check out our beautiful bird life
Cool down or warm up in or near our (small) swimming pool
Meet other guests/ travelers and exchange travel experiences
Log in to our WIFI network and catch up with social media, the latest news or a bit of work?
Sit back and Relax
Experience the African style accommodations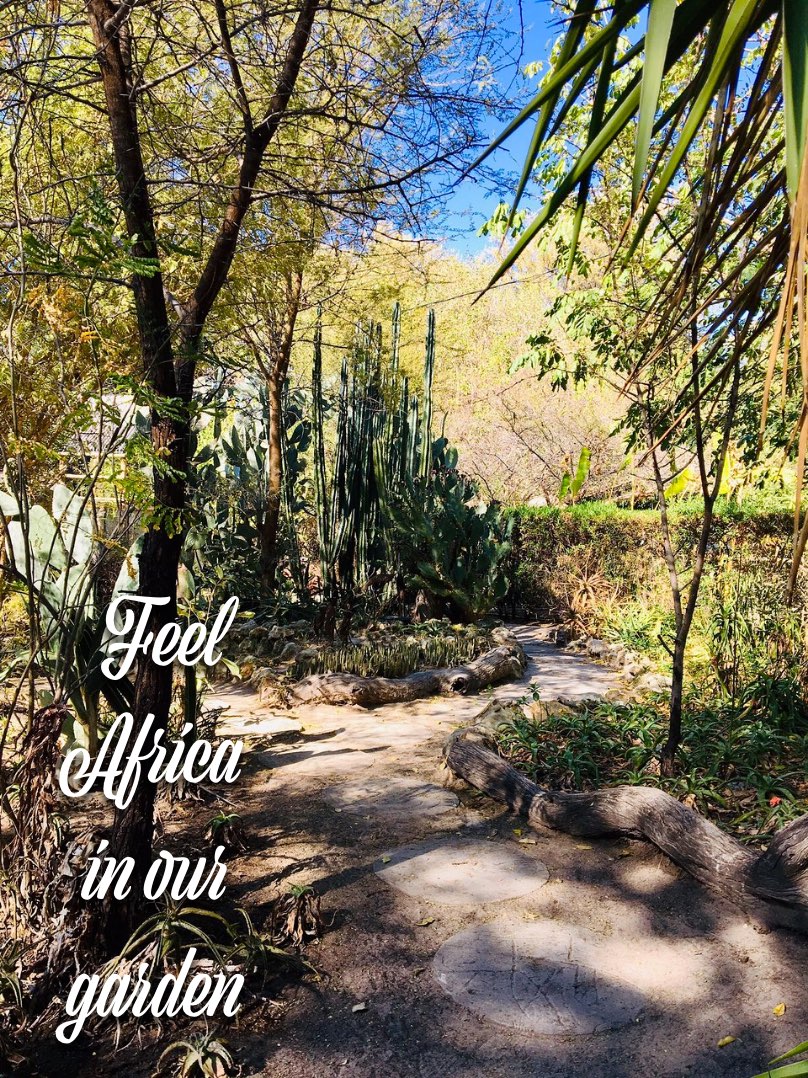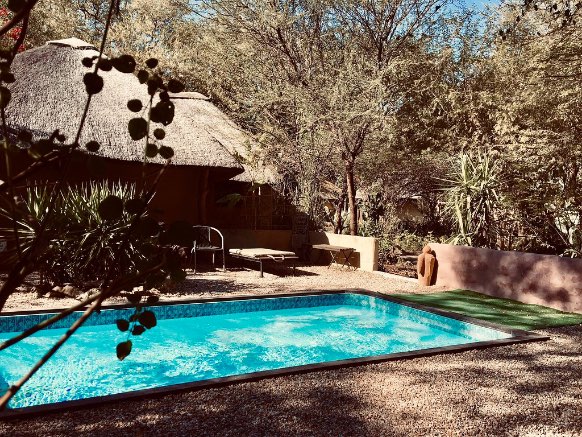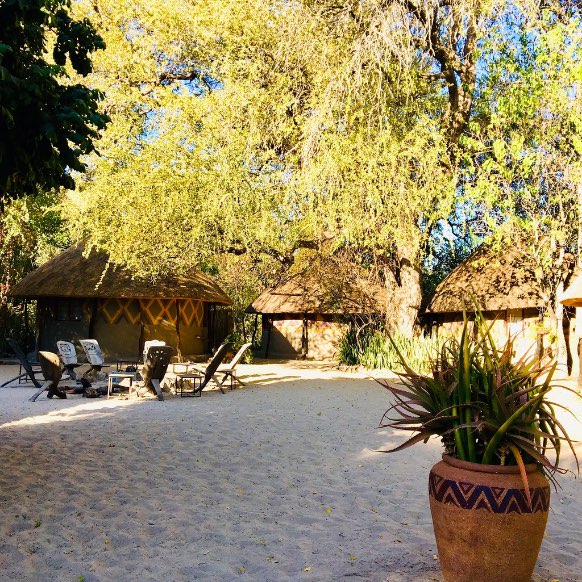 What a way to end an awesome bucket-list trip

Two members of our team had previously experienced the hospitality of Marije and Rene on a previous visit (August/Sept '18) so we had no hesitation in accepting their recommendation. Verdict: Great hosts, great ambassadors for Botswana and Netherlands. And they happily put the needs of their guests above all else.
I am in awe of their compassion, selflessness and insights to living in and traveling in my native Africa. Their assistance with transportation and changing their schedule to service our needs, just damn awesome! Unique accommodation concept in typical African rondavel, central fire pit AND wifi! What more can one ask for?
Thanks guys, we'll be back!